Reminder for parents to let kids be kids. Put down games/turn off TV & go outside for some simple fun.
Like childhood, summer is fleeting. Before you know it, it will be time for your kids to head back to class again, with all the hustle and bustle a new school year entails. So how can we ensure our little ones don't morph into couch potatoes and miss out on their summer breaks? Simple: try these 6 kid-friendly outdoor summer activities to make the most of this season of sunshine!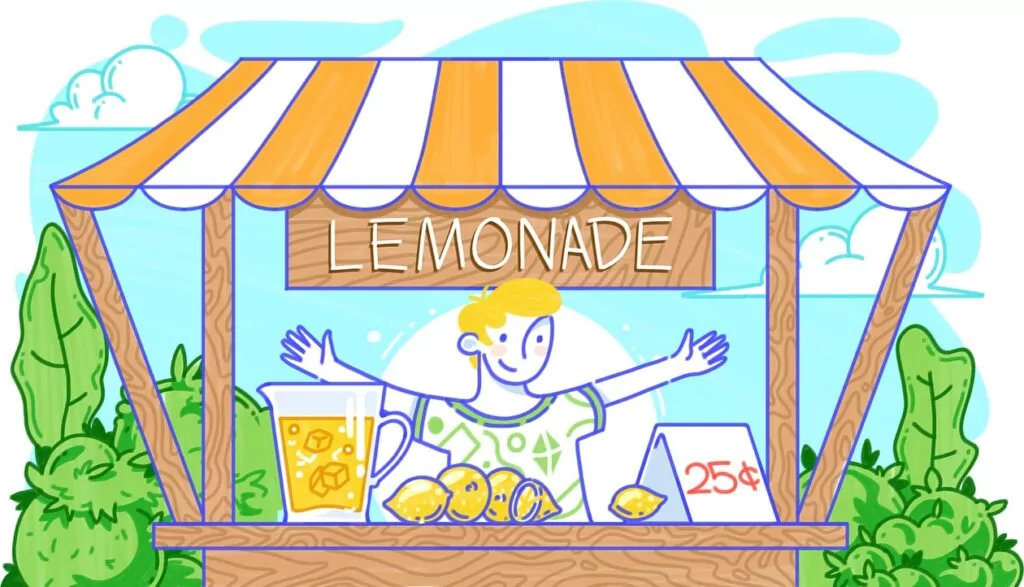 Make a lemonade stand
This one's a kid classic for a reason. Help your child build a stand out of wooden pallets or even a large refrigerator box. Then let their imagination run wild! They can name their fledgling business, paint a logo, mix lemonade, bond with neighbor friends, and even learn a thing or two about money in the process.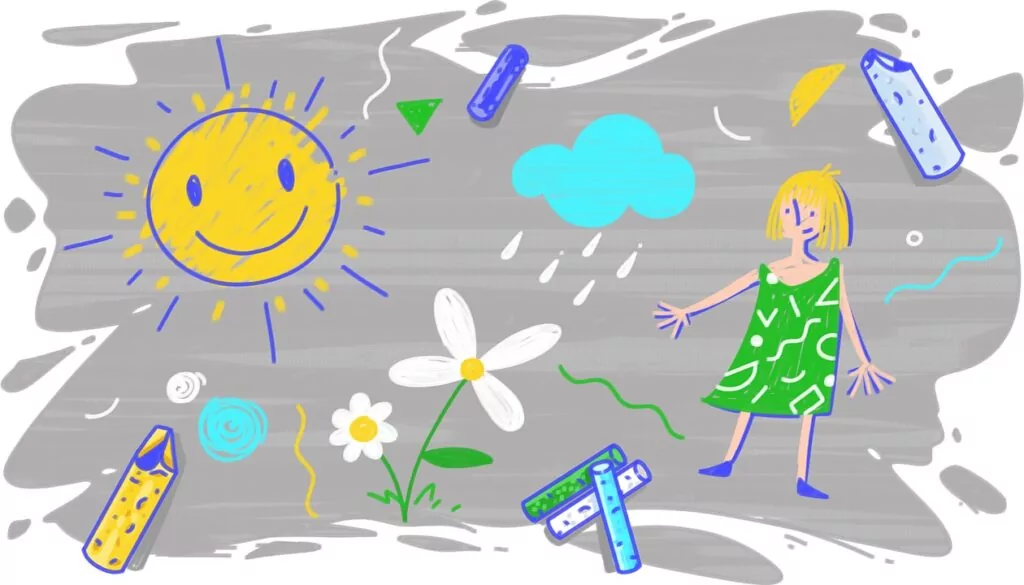 Bust out the sidewalk chalk
The real beauty of sidewalk chalk is that your child can make large-scale art out in the sun, and then they can have fun washing it all away with the garden hose and starting fresh with a new creation. If your kiddo already likes to doodle, this activity is as easy as pointing them in the direction of a blank canvas — like your driveway!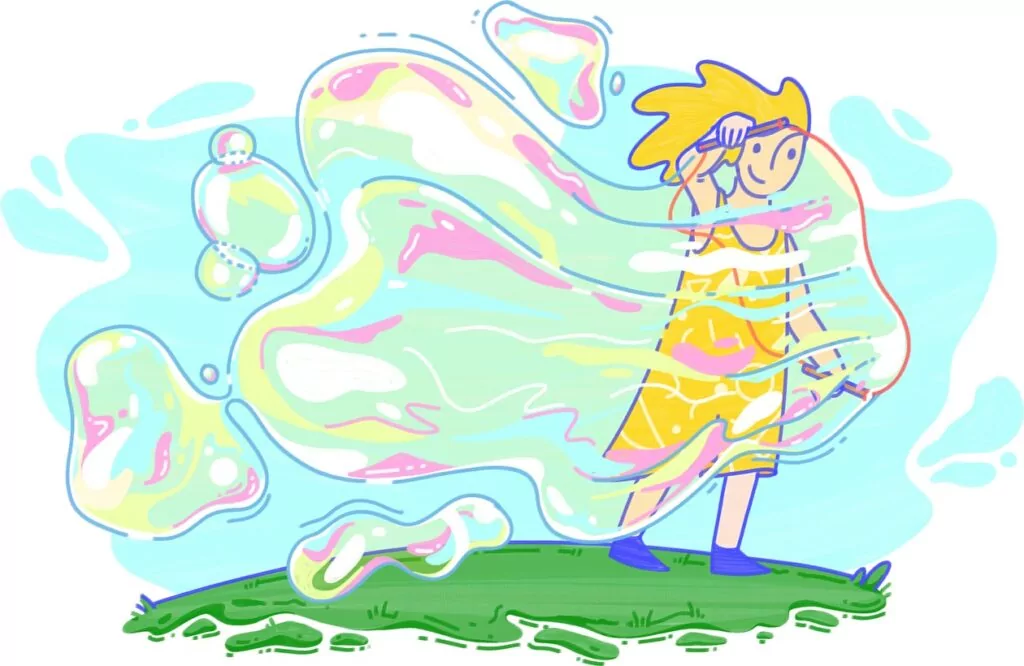 Make giant bubbles
You can DIY an enormous bubble wand with little more than two wooden dowels and some rope — or just buy one if you're not feeling crafty. It's all about the bubbles, anyway. With a bucket of suds, your kid can create (and pop!) humongous bubbles. And if they're soapy after all that playing, a run through the sprinkler ought to clean them right up.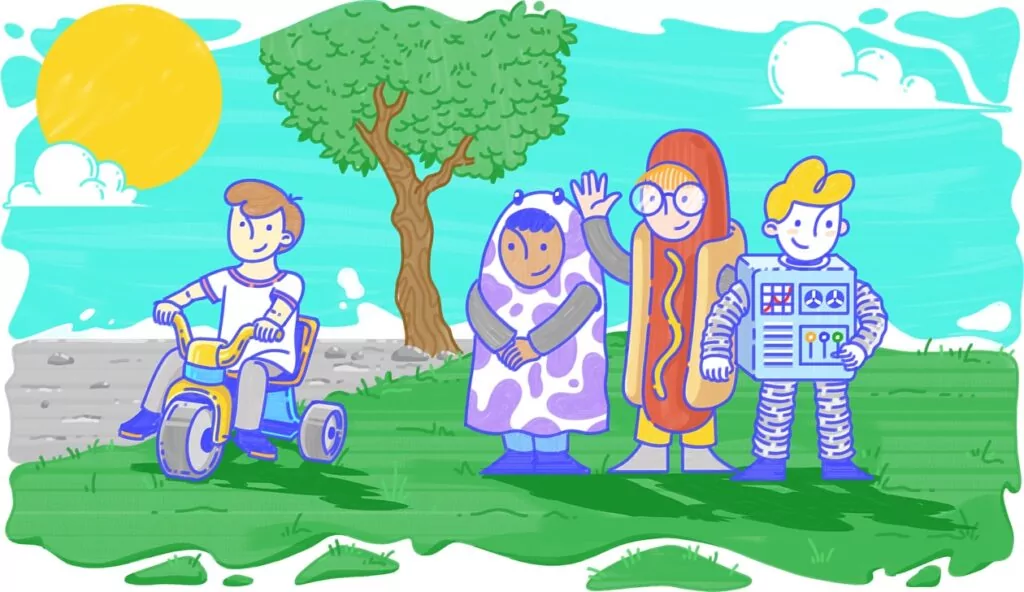 Host a sidewalk parade
Encourage your kiddo and their siblings or friends to dress up in fun outfits (old Halloween costumes welcome) and decorate their bikes and wagons with streamers and balloons. Then simply gather some kazoos for them to play and candy to hand out, and all that's left to do is round up your neighbors to come watch and enjoy!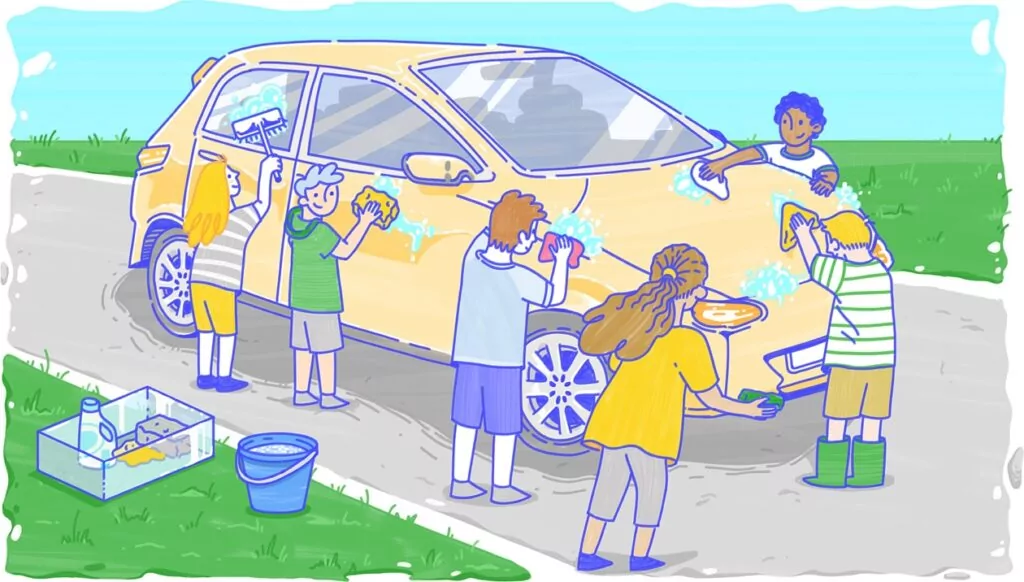 Organize a car (and bike) wash
If only kids were as excited about picking up their toys as they are about washing cars! Gather buckets, sponges, dry towels, soap, and a garden hose; ask your child to assemble their friends and design flyers to pass out to neighbors… and voila! You have yourselves a car wash. Bonus: this can be an even more enriching experience if you use it as a fundraiser for a cause your child cares about.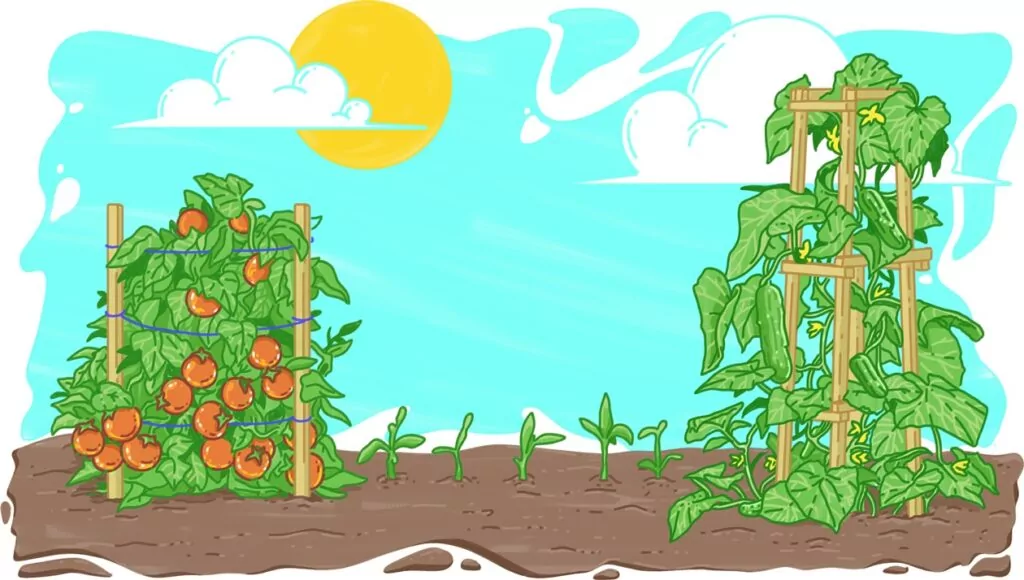 Start an edible garden
There's something magical about growing your own fruits and veggies. Plant something seasonal with your kid (tomatoes, cucumbers, and berries do well this time of year) and let them water and weed their garden. By the end of summer, you'll be able to enjoy the literal fruits of your labor, and make a meal from your harvest.
Summer fun is all about simplicity, and with a little creativity, you and your child can make memories that will last a lifetime.
TPI.2021.2760.v1 (v1.0)