American Girl's "Is This Normal" book, geared towards kids + early puberty.
Puberty can be intimidating at any age. Girls often have questions about their changing bodies that they're afraid or embarrassed to ask. That's why we're grateful for Is This Normal?, the companion book to American Girl's classic bestseller The Care and Keeping of You.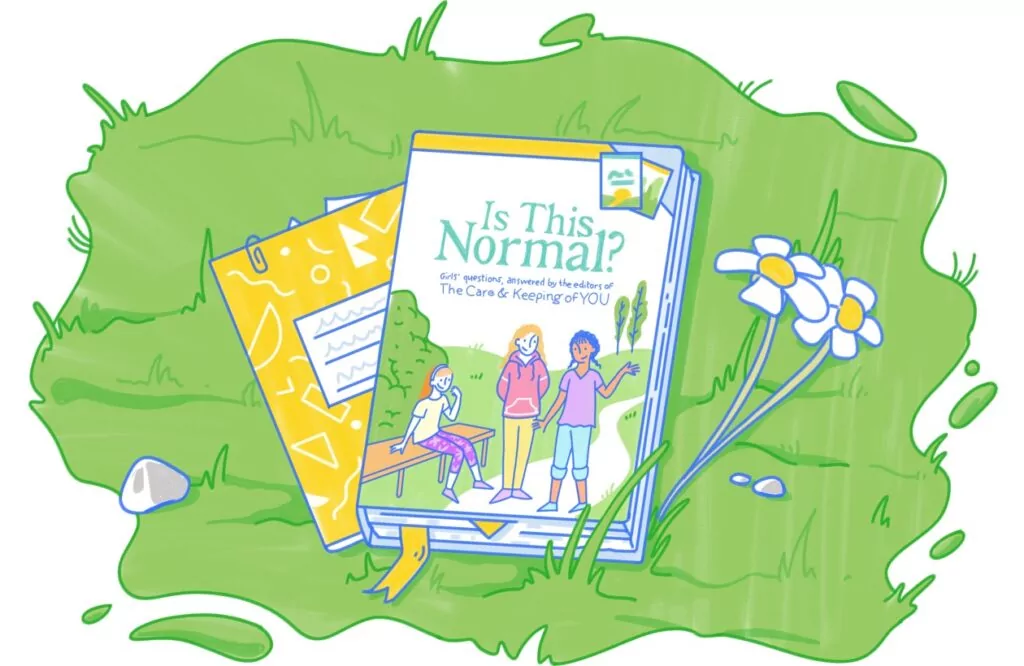 Is This Normal? answers over 100 letters from real girls with concerns about growing up — everything from "What do I do if I get my period at school?" to "What is this pimple doing here?!". In addition to straightforward, big sisterly advice from the trusted team at American Girl, girls can find helpful tips on how to talk to their parents about their bodies, too.
If you have a daughter with central precocious puberty, this book can serve as both a conversation starter for the two of you, and a way to make her feel less alone during this time when most of her peers don't yet understand what she's going through. It might feel reassuring to read through this book together during the diagnosis process so she sees that her symptoms are normal, they're just a little early.
Is This Normal? also provides the language for parents to talk about potentially touchy subjects – breast development, body odor, menstruation, acne – in a constructive, appropriate way. With practice, body conversations start to feel more comfortable for kids and caregivers, alike. And by the time regular puberty comes around, you and your child will have made a habit of discussing puberty honestly, openly, and without shame!

With books like Is This Normal?, you can help keep childhood simple for your kiddo. And with your guidance, your child can learn to care for themself at every stage.
See also: Children's Puberty Book Roundup Series #2: It's So Amazing!